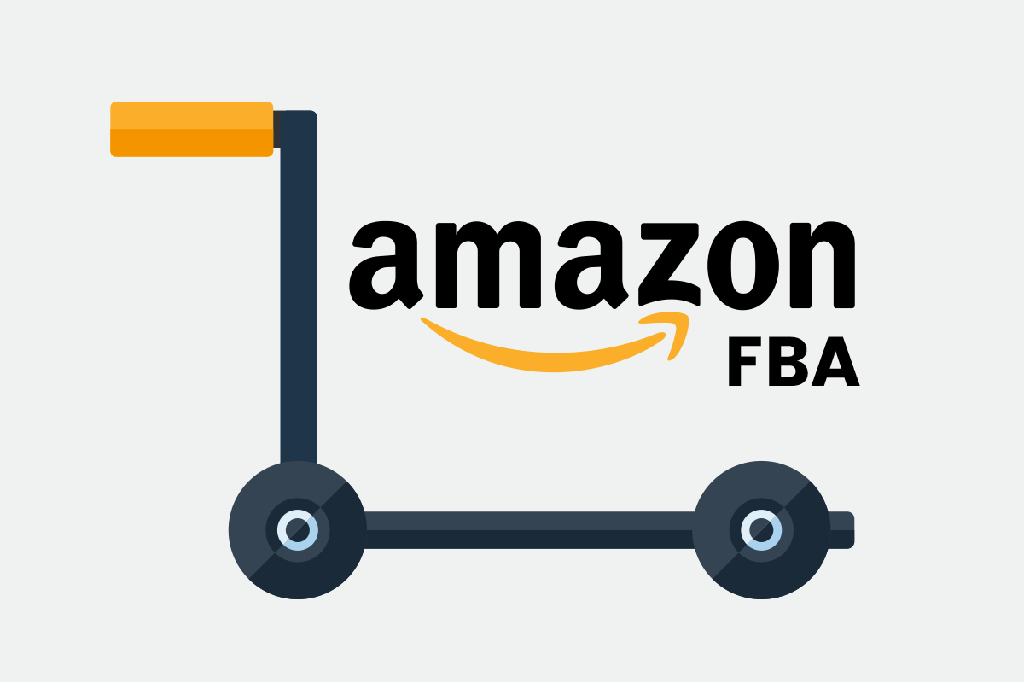 How to lower your amazon seller fees
The digital era has opened up new opportunities for those that are willing to start a business. If you are searching for a spot in the online market, Amazon can become a great marketplace for your company. In order to sell on Amazon, there are two options: either we take care of the entire selling process, or we rely on "Fulfillment By Amazon" (FBA). With FBA we basically "rent" space at the warehouses of the American company, which from that moment is the sole responsible of processing your shipments. For many companies, this represents a great advantage, since the logistic management of an e-commerce business can become a real headache. However, despite the attractiveness of this system, paying FBA fees can cut into your bottom line.
To combat overcrowding in their fulfillment center, Amazon began instituting a penalty on a low Inventory Performance Index (IPI) for their third-party sellers, who provide just over half of their sales. Initiated on July 1, 2018, these penalties affect merchants with an IPI score of less than 350, charging additional storage fees and barring them from sending new stock to supply centers. This move comes just a few months after they increased the blanket storage fees to 69¢ per cubic foot during the January-September period and to $2.40 during the October-December period. But that's not all, because they charging a $6.90 per cubic foot/per month fee for items left in storage centers more than 365 days. This is hard news to hear for new companies and third-party sellers that are already using FBA. But there are ways to chip away at it, and we'll show you four methods you can use to lower your FBA fees.
1) Be smart: select carefully which items you are going to send to Amazon Fulfilment Centers
FBA fees are tallied based on the product's characteristics, therefore, there are certain products that will have a higher cost to storing than others, which can definitely have an enormous impact on your wallet. For starters, avoid sell at retail for less than $15. Storage fees are based on weight and size and not price, which means that if you have a $1 item and $50 item that weigh the same and cost the same to fulfil, the profit margin will be harder to make up on the $1 item.
Following the same advice, try and limit the number of heavy items you store. You'll have to pay an extra fee for their added weight, which again can cut into your profit margin. Unless you're making excellent revenue on those items, it might be an idea to reconsider if it's worth it to sell them by using FBA.
Finally, avoid storing really large items. As we mentioned before, long-term storage fees are calculated at a cubic foot per month rate for items left in storage centers more than 365 days. This means that big items that take up more space will be more expensive to store in an fulfillment center.
2) Pack your items together and make combo packs!
As Amazon calculates a fulfillment fee for each item that you want to store, a good trick to reduce costs is to pack your low-costs items together and sell them as a single combo unit. Selling items in packs, such as a combined plate, bowl, and silverware package, helps you by only costing the fees of one item. It's a smart way to avoid unnecessary product fees, not to mention it can be a powerful sales tactic.
3) Be careful of your Inventory Performance Dashboard
An important feature for sellers is that Amazon gives you tools to keep track of your items and the fees they incur. One of those tools is the Inventory Performance Dashboard, which can be found in your Seller Central account. This is a dashboard that lets you monitor your inventory activity, plus receive advice and suggestions on how you can streamline things to make better use of your inventory and its management. The overall objective of the Inventory Performance Dashboard is to increase your Inventory Performance Index (IPI), which, as we disclosed before, is the cornerstone of the penalties that are affecting merchants with a low IPI score, by charging additional storage fees and barring them from sending new products to supply centers.
If you pay attention to the Inventory Performance Dashboard, you will notice different advices on how you can increase your IPI score performance, listed as three features:
– Stranded Inventory Actions: Sometimes, the FBA algorithm notices several problems with your listing. This option enumerates these problems, and also gives you advice on how to solve them and make your products buyable.
– Excess Inventory Suggestions: It tells you the opposite of the Restock Recommendations: the algorithm notices whenever you have too much items in your inventory, and advises you to lower the number of stocked items to avoid bigger storage fees.
– Recommendations: The FBA algorithm checks constantly your inventory; therefore, the Inventory Performance Dashboard informs you when is time to restock and maintain a healthy in-stock rate. The only problem with this is that it tends to be limited, so you might be interested in discover secret number 4…
4) Use AiHello, a smart software platform to automate and grow your business
If you are an online seller and you are looking to grow and expand your operations, an alternative to lower your FBA fees is to use AiHello. AiHello specializes in smart fulfillment. They know one size doesn't fit all, so they enable sellers to decide how to fulfill orders for each SKU for each platform (Amazon, eBay, Shopify, etc).
For example, one seller could decide to ship all their orders from FBA regardless of what platform they came from. In that case, you can lower the cost of your FBA fees by leveraging it for orders from multiple platforms.
Another seller could decide to ship all the smaller items to FBA and leverage AiHello's 3PL network to ship all the larger items. This would enable them to save money on storage, easily add and remove inventory and gain higher control of their business!
Over 600 sellers are already using our platform, what are you waiting for?