We've been working on upgrading our AiHello Autopilot with new features and better algorithms, and until recently, we only had an individual account. We've been focused on building a great core experience for our customers, and so far we think we've done that.
But we always knew we'd need a team account, and when we started building it, we wanted the experience to be on par with the rest of the product.
If you're like us and started managing your Amazon account. with only an individual account, you know how exciting adding on a team account can be.
It's something our customers have been asking for and for a very good reason: Selling on Amazon and running an ecommerce business can be an exhaustive venture. It's almost impossible to do it alone. You always need a specialist or team member or mentor to guide you at various stages of your business.
And to help you with this various stages, we're releasing the team member feature.
This feature is available to all editions, whether you are essentials or premium. In the initial release, you are limited to inviting 25 team members, we hope. That suffices for your needs one off.
The team member feature can be accessed from your settings menu. Take a look at the screenshot below. We hope the feature is self explanatory and is easy to use without any extensive documentation.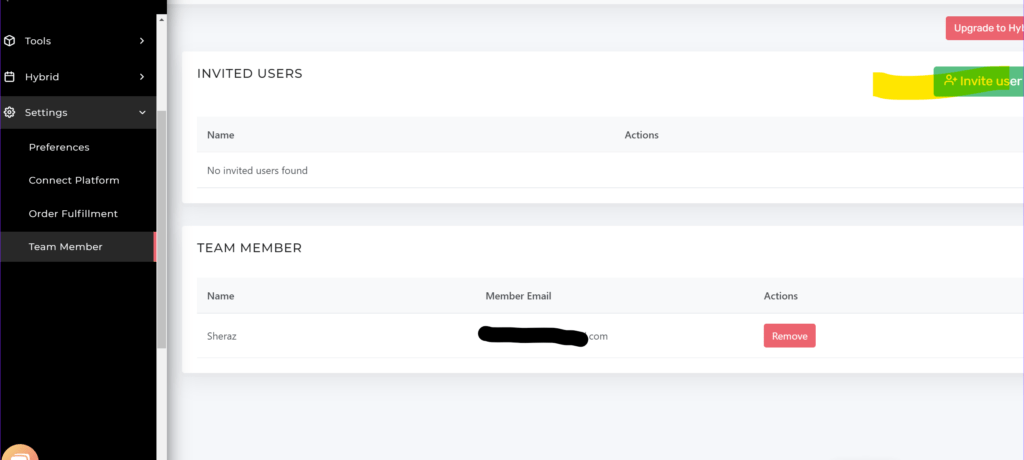 ‍