Selling on Amazon requires many important decisions that you'll have to take at each step. If you're worried about choosing the right shipping method for your products, you're at the right place.
In this blog, we will walk through everything that you need to know about Fulfillment by Merchant, a type of fulfillment method where the seller handles everything from picking, packing, and shipping their products.
Fulfillment by Merchant (FBM)
Amazon Fulfilled by Merchant or FBM is a fulfillment method in which an Amazon seller is responsible for every step of the fulfillment process including packing and shipping. The seller can choose to deliver products directly or by a third-party delivery service.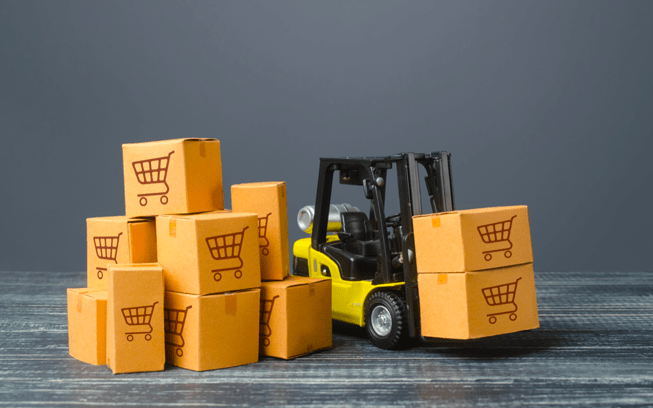 As FBA takes time to set up, new amazon merchants can only fulfill their orders via FBM.
How to set up FBM for your products?
1. List your products on Amazon
After creating an amazon seller central account, start listing your products in the catalog with apt images and descriptions to improve your conversion rates. Make sure to structure your PPC Campaign the right way to increase sales.
2. Choose where to store your inventory
When choosing your warehouse location, choose them strategically to avoid redundant shipping costs. For a small business, you could rent a room or use your house for warehousing temporarily.
3. Ship out orders on time
Once you receive the order, you must ship the item based on the chosen delivery date by the buyer. Amazon provides an estimated delivery time to customers on the product detail page so that customers know when to expect the product they ordered. This includes handling and transit times.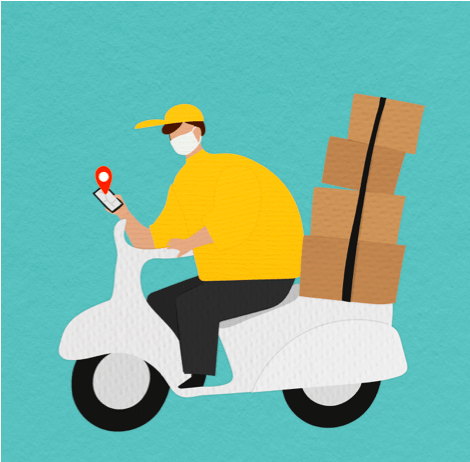 You can set your shipping, handling, and transit time to meet your customers' expectations. You must also provide order tracking for the customer. Make sure to update your Amazon seller account with valid instructions for all your Fulfilled by Merchant orders. When you approve a customer's return request for a product, Amazon sends the customer a return label along with your default return address, which must be valid.
How much does Amazon FBM cost?
The fee structure of Amazon FBM includes three types of fees: Referral Fee, Monthly Subscription Fee, and Per Item Selling Fee.
Your products are being sold on Amazon and not your own site. Hence, each sale you make will be considered a referral. The total referral fee to be paid depends on the type of product you sell. It can range anywhere between 6% to 45%. You can check the referral fee table out on the Amazon website
Amazon offers a subscription fee for the Pro FBM service that costs $39.99 per month. By subscribing to this plan, you can waive additional fees when a product is sold.
The per-item selling fee is $0.99 for each item you sell. This fee can be waived off if you sign up for the Pro FBM plan.
What are the pros and cons of FBM?
Let's look at the merits and demerits of Amazon FBM to help you decide if you should consider choosing FBM for your business.
Advantages of FBM:
Evade Amazon's strict FBA product requirements
Amazon often changes its requirements for FBA products without giving sellers enough time to get used to the changes. With FBM, there are fewer rules. The penalties for failing to meet their strict standards for each Amazon Prime order are also lower than FBA.
With FBA, the packaging box contains Amazon's brand logo and not yours. Choosing FBM gives you the freedom to show off your brand to the buyers.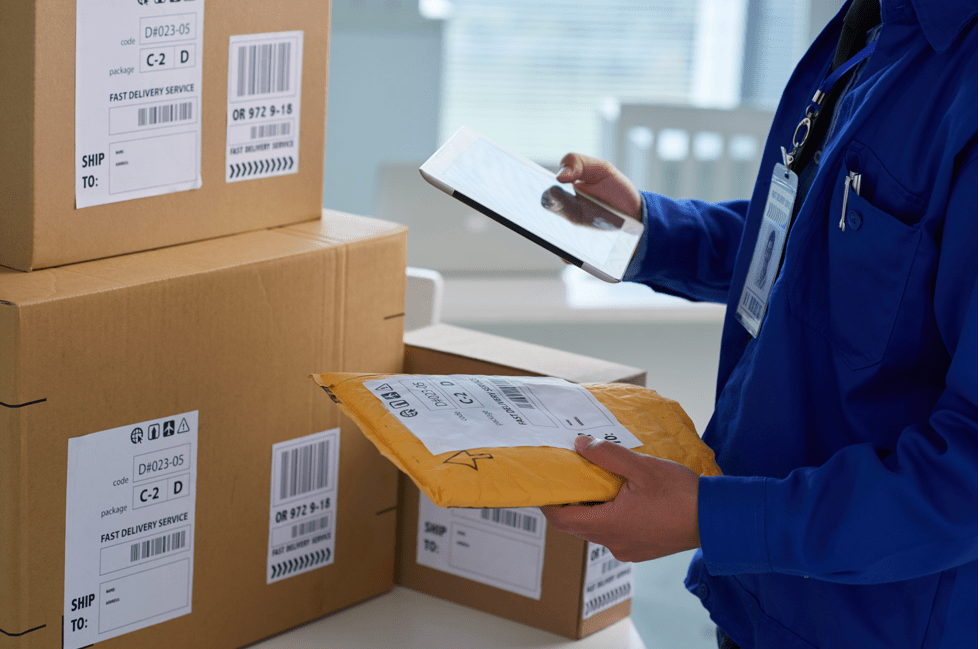 All the customer feedback and reviews will not reach you as they will be handled by Amazon Customer Support. By choosing FBM, you can directly handle customer feedback and do a better job at giving them a better experience.
Access customers with relatively fewer fees
Amazon's FBA fees are higher than FBM. With FBM, sellers can choose their suitable service that has a monthly subscription and fewer fees.
Your choice of Marketing material
Through FBM, you can include whatever marketing material suits to promote your brand and amazon will have no say in this. This is not possible through FBA as Amazon has very strict rules pertaining to marketing and customer communication.
7 things you MUST KNOW before you start selling on Amazon:-
Disadvantages of FBM:
One of the main drawbacks of using Amazon FBM over FBA is not having access to Prime-eligible products. Amazon sellers that want to switch from FBA to FBM must be prepared to drive organic traffic without the Prime designation to help them succeed on the Amazon marketplace.
Amazon Prime intends to deliver orders in at most two days. Customers would prefer choosing the products that get delivered to them as soon as possible. Therefore, the sellers that are planning to choose FBM as their fulfillment option, must arrange such that they can be on par with the delivery speed of Prime designated products.
Most of the time goes into fulfillment
In the case of self-fulfilling sellers, most of the time is spent packing, shipping, and tracking the orders. You might not have enough time to pay attention to other crucial things related to business such as optimizing PPC Campaigns, Advertising, bidding, etc.
Amazon FBA offers prime customers one-day delivery which is why they prefer orders fulfilled by Amazon over FBM. To be on par with the products through FBA, you must keep up with the speed of the delivery process. You can do this by strategically splitting the warehouse locations for faster deliveries. This strategy also saves delivery costs.
With FBM, you will have to make sure that you respond to every negative feedback and review. On the other hand, with FBA, Amazon takes care of everything like customer feedback and handles negative reviews.
Amazon is undeniably the best at fulfilling Amazon orders, so giving up their perfected process might be quite a tough choice. Moreover, Amazon FBA sales are not always equivalent to FBM sales.
Less likely to win the buy box
Fulfillment by Amazon and Seller Fulfilled Prime Sellers will be prioritized over Fulfilled by Merchant Sellers because of the faster and cheaper delivery process.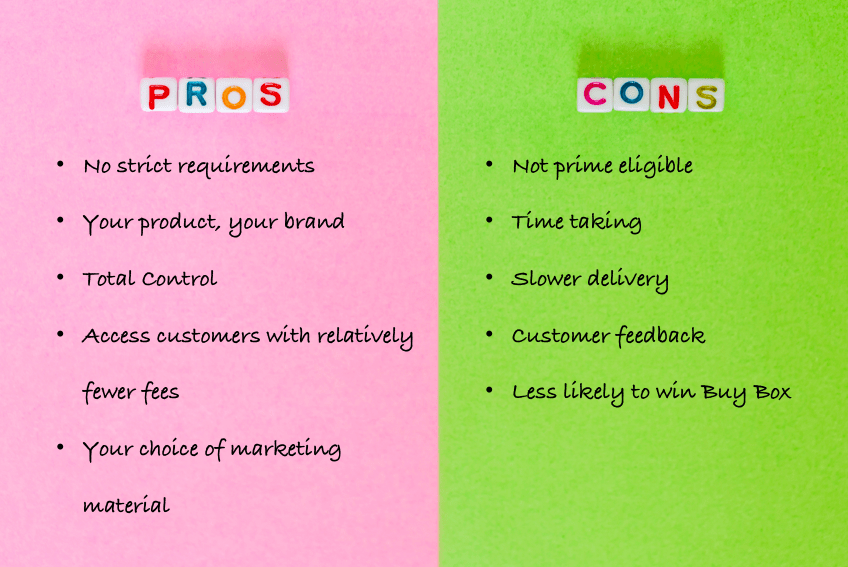 Can Amazon sellers use more than one fulfillment method?
With a few conditions, yes. You can use both FBA and FBM for your products under certain conditions.
1. An Amazon Seller can sell products through both FBA and FBM but not for the same product in the same country at the same time.
2. In case your FBA stock runs out in the Amazon warehouse, then you can switch to FBM and fulfill orders.
3. You can sell through FBA in one country and FBM in the other.
Best Practices for FBM sales:
Use the 'Buy Shipping' feature:
One of the simplest ways to make sure that your orders are delivered on time and have tracking numbers is to purchase your shipping using Amazon's 'Buy Shipping Feature' When one of your products is ordered, you have the option to purchase shipping directly through Amazon.
Click on 'Orders' and navigate to 'Manage Orders'.
Click on 'Buy Shipping' corresponding to the order you want to ship.
Verify and confirm the information and click 'Print Label'

Once you buy Amazon's, it automatically confirms the order and sends the tracking number to the customer.
All amazon orders necessarily require tracking numbers. Make sure to provide one once the order is confirmed. If you purchase Amazon's shipping, you will automatically get a tracking number.
Manage Delivery Timeframes
It is important to confirm, pack, ship and deliver your products on time. It needs to arrive on or before the promised date.
Make sure you have clearly specified return instructions included in your packaging, as well as a return address that is valid. As an FBM seller, you will have to process and handle your own return requests. If a customer requests a return, you have to accept it as it is not optional.
Seller-Fulfilled Prime
The Seller Fulfilled Prime (SFP) option is an Amazon fulfillment option that allows you to store, pack, and ship your own products while allowing your products to be listed as "Prime". For those who want access to new prime customers and want to exercise control over the shipping process, customer feedback, etc., Seller-Fulfilled Prime is the best option to go for.
Basically, you get to use the Amazon Prime label and have to follow shipping guidelines, but you get to do all of the picking, packing, and shipping of your products. You also have to manage all of the returns and cover all of the shipping costs. Since the customers see the prime label, they expect Prime treatment. So you have to meet their standards no matter how you fulfill the item. So basically, SFP is a lot of work.
However, if you are selling low-cost items, large and oversized products that would cost you high storage fees with Amazon, SFP is a great way to get the "Prime" label while keeping your costs down.
In short, depending on the products, SFP can either be the best of both worlds or too much work done.
Fulfillment by Merchant (FBM) vs Seller-Fulfilled Prime (SFP)
Both FBM and SFP are fulfilled by the seller, both of them are similar yet different in their own ways.
1. Using Seller Fulfilled Prime, you can get access to new prime customers and your products will have a prime label. Since prime customers shop twice as much as regular customers, you are definitely hitting the bull's eye here.
2. If you choose FBM, you will not have to comply with the strict regulations set up by Amazon. Meanwhile, since you will have a prime label for SFP, the customers expect prime treatment and you must abide by the strict instructions given by Amazon for your products.
3. Using Seller Fulfilled Prime, you have total control of the inventory. You can also respond to customer reviews and improve your product accordingly. Despite this, you will still have the "Prime" label for your products.
Summing Up
Every Amazon Seller is unique so is the sale. There are several ways in which Amazon sellers can successfully achieve what they've dreamt of. This blog aims to help you decide if choosing FBM as the fulfillment method is one of the decisions that you can make in the journey of becoming a successful Amazon Seller.