Search for product via ASIN/SKU has been improved and made more user friendly. When you search for an ASIN or SKU the ASIN and SKU is displayed first followed by the market place where this product is live and then a hyperlink to the product. You can right click and view the product directly on Amazon to verify if it's the right product.
A screenshot of the new search interface is below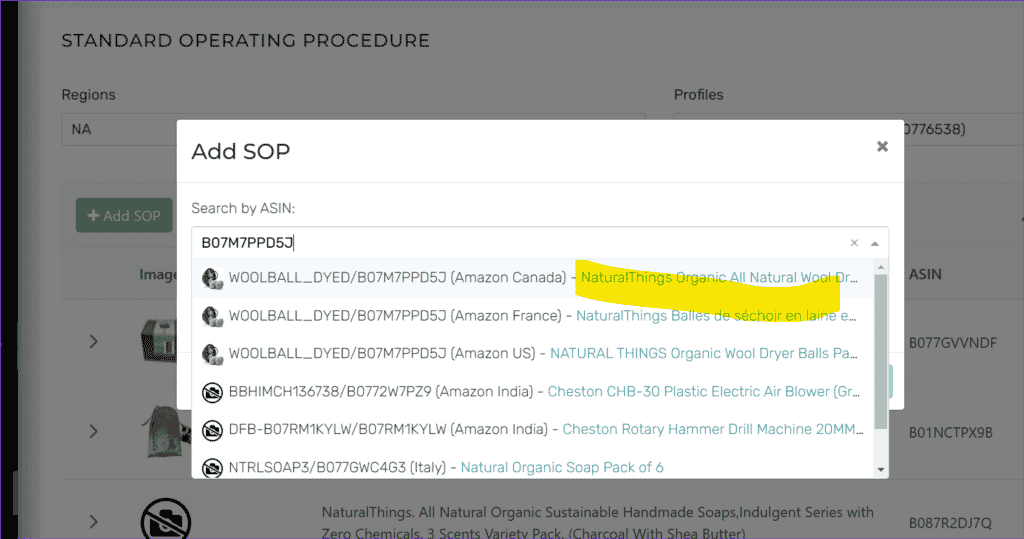 An improvement to search was a long time pending feature and one of the top requested from our users as well as our own inhouse specialist.
Drop us an email or just live chat with us if you like the new search feature and if you want any more additions/changes to it