What are long tail keywords?
Long tail keywords are longer, more specific keyword phrases that customers or buyers are more likely to use when they are closer to a point of purchase or when they use voice search. They're a bit contradicting at first, but they can be very valuable if you know how to use them. They are the complete opposite of short tail keywords as they have low volume and CPC (cost per click) compared to the former.
For example: If you Googled the word "cooking class" (a very broad keyword sometimes called the "main term" or "head term"), what are the chances that you will end up clicking on an offer? But if you Googled for the couch from a specific company or brand, you know exactly what you're looking for, and you're probably ready to pay for it right away.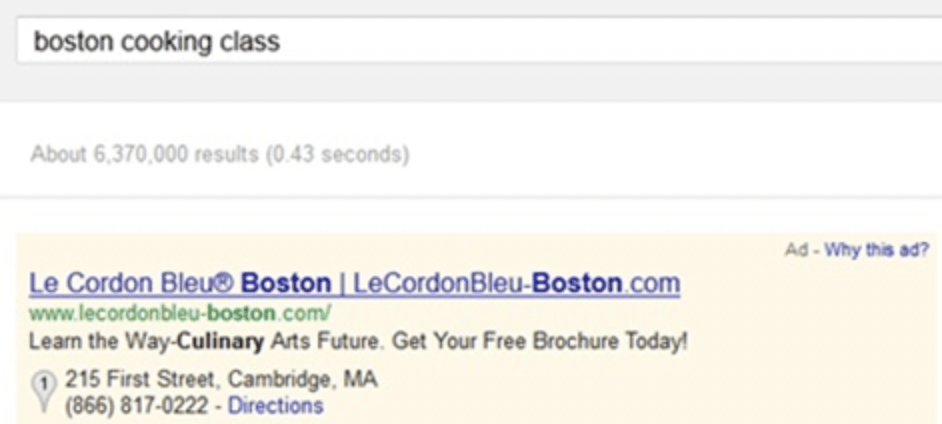 Why are long tail keywords important?
As mentioned before, they have low volume and CPC (cost per click) when compared to short tail keywords. They also have lesser ROI (return on investment, competition with a very high selling rates of the result products. This is because nowadays, short tail keyword strategies are more prevalent and gives a very broad spectrum of a particular product which will ultimately lead to low possibility of the product actually being sold to the customers.

Therefore, long tail keywords are likely to be successful than that of short tail keywords. This is because when long tail keywords are used, the buyers are extra particular of what they want and the search results show them more accurate products which will lead the buyers to buy them almost all the time.
How can you find the correct long tail keyword phrase?
There are many relevant ways to find your long tail keywords when keyword research tools are used.
For example:

Google key-word planner is a must have device for maximum entrepreneurs and ecommerce sellers. On the alternative hand, we've Google Search Term Report to discover which seek phrases are appearing nicely to your commercials inside Google's seek network. Using this report, you may discover seek phrases having massive capacity and additionally you may discover seek phrases that aren't applicable on your enterprise and mark them terrible for your advert campaigns.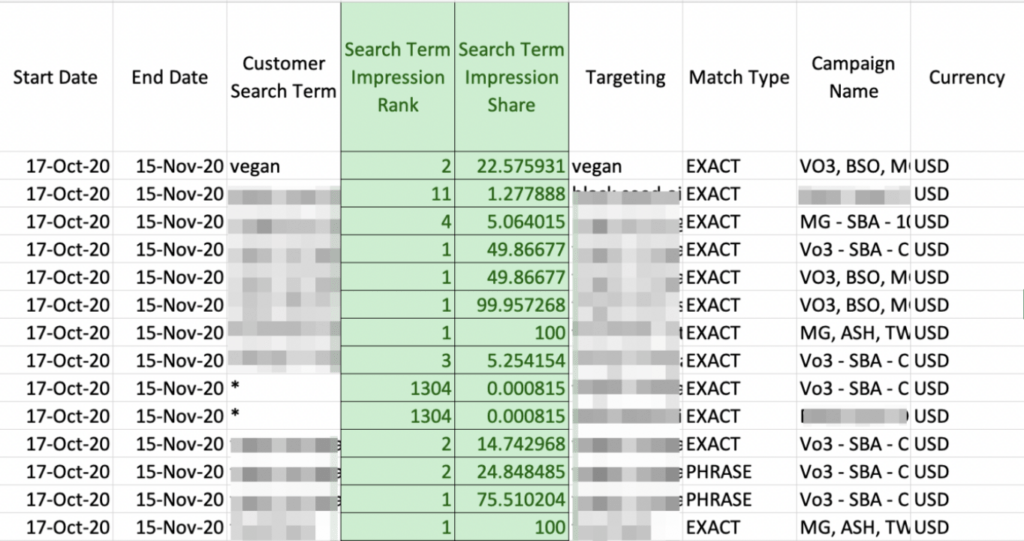 If you are selling on Amazon, then you should definitely use the Amazon search term report for long tail keywords.
There a few ways in which you can find your Amazon search term report.

Go to your Amazon seller central account and hover over to the Advertising tab.
Now click on Campaign Manager.
On the next page, you can find the Advertising reports section.
Once the report section is seen, click on the Create Report option.
On the next page, you will find Configuration and Report Settings.
Ensure you select the search term in the report type. Now, give a name to the report in order to differentiate from other reports. Set the time period of the report as needed. Typically, it would be 30 to 60 days.
Next, click on the Run report.
Download the file which is available in .xlsx format. Open the report to find the search terms and Amazon long-tail keywords.
Pros and cons of long tail keywords strategy
PROS:
Long tail keywords can help new or low authority pages rank quickly.
Google ranks internet pages in accordance to 3 factors, which includes authority, fine, and relevance. One motive the scores for high-opposition key phrases are ruled through some large enterprise gamers is that those pages generally tend to have higher "authority" withinside the shape of one-way links. In the search engine marketing example, heaps and heaps of pages hyperlink returned to Moz, Wikipedia, Search Engine Land, etc., signalling to Google that those pages are trustworthy – i.e., authoritative.

But in case your website is newer, and/otherwise you simply haven't controlled to draw sufficient one-way links, your "authority" won't be capable of compete, even in case your content material is the very best fine it could likely be. In this case, you could advantage a strategic gain through being greater applicable for your goal audiences. By concentrated on long tail key phrases which are greater unique in nature, you could create pretty applicable content material that solutions those seek phrases higher than different pages. You then stand a threat at rating for those lower opposition key phrases even without a ton of one way links propping up your web page or weblog post.
Long tail keywords can lead to higher conversion rates.
It's quite apparent what the person wants as they use a particular seek word into Google is asking for. In fact, it's possibly that this individual is getting quite near pulling the cause on an search engine optimization service, relying on what the hunt outcomes provide up.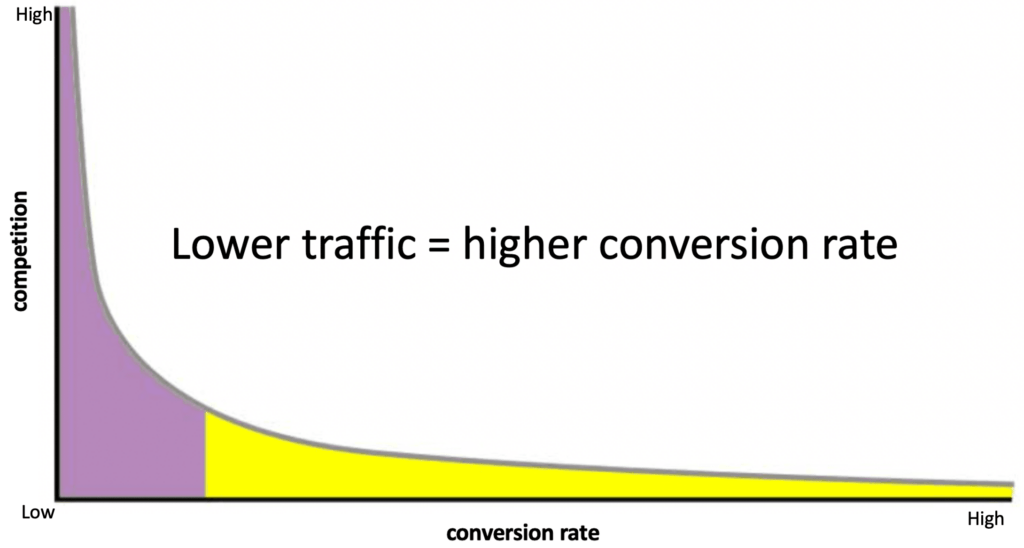 We might say that this person is low withinside the income funnel, or that they may be surprisingly certified lead – their seek cause is better than a person absolutely trying to find information. They need a particular service. This is the sort of individual looking with long tail key phrases, and it's precisely the sort of individual you need to reach. Why?
Because after they discover top content material that solutions their questions, high cause customers are much more likely to convert. Targeting long tail key phrases is a vital approach for growing your conversion rate.
CONS:
Long tail keywords have search volume.
The low seek extent of long-tail key phrases is absolutely the handiest significant downside of this kind of seek term. If no person is trying to find a specific term, there's no factor in focused on it – due to the fact no person will truly locate it. If you're pursuing a content material strategy, you want to make certain a person is truly locating your content material. This may be remedied via way of means of virtually ensuring you goal key phrases with a few month to month seek extent. Your mileage can also additionally range relying on the character of your company, however we'd say as a minimum 20 to 50 searches in keeping with month is a great minimum.
However, the pros outweigh the cons of the long tail keywords strategy. Even a seek time period with a low quantity can be precious if it's less difficult to rank for and might result in extra conversions through attracting higher-rationale goal audiences.
Final Thoughts
Often, long tail key phrases are the maximum omitted and under-applied ones in enhancing your conversion price. Not all long tail key phrases are applicable for your enterprise. You can slim down the fine long tail key phrases and terms that align the maximum together along with your products or services. Target the ones key phrases and enhance your different client metrics including transport price and client service. This enables you scale your enterprise boom on an extended run.