Google is one of the world's most popular search engines, but Amazon is quickly changing that. Amazon has risen to become one of the most popular search engines on the internet. The contrast between Amazon and Google is substantial for the ordinary web user. After all, they aren't going to Amazon to get answers to their questions. However, when it comes to product searches, it's likely to be their go-to.
Amazon and Google are indispensable tools in today's world. It can assist you with nearly anything—whether it's a simple enquiry or a search for the latest trends and purchases, it provides you with all of your greatest possibilities. The best aspect is that you never have to leave the couch to get answers. You can already acquire what you're looking for with a few quick and simple clicks on your device.
You may be wondering whether you should focus on Amazon SEO or Google SEO as you develop your search engine optimization (SEO) strategy. Which is better for generating interest in your products and converting them? Which is more effective for increasing clicks, conversions, and locating the right audience? On this page, we'll go over the differences between Amazon and Google SEO, as well as which is best for your company.
Understanding SEO – Why Is It Important?
SEO, in its simplest definition, can be defined as the process of ranking content online. You optimise your company's website with relevant keywords. These keywords direct people to your page, where they decide whether or not to buy. They may eventually become potential customers, which will aid in increasing visibility and sales. If you want to be more visible online as an Amazon seller or simply as a website manager, one of the practices you should learn is search engine optimization.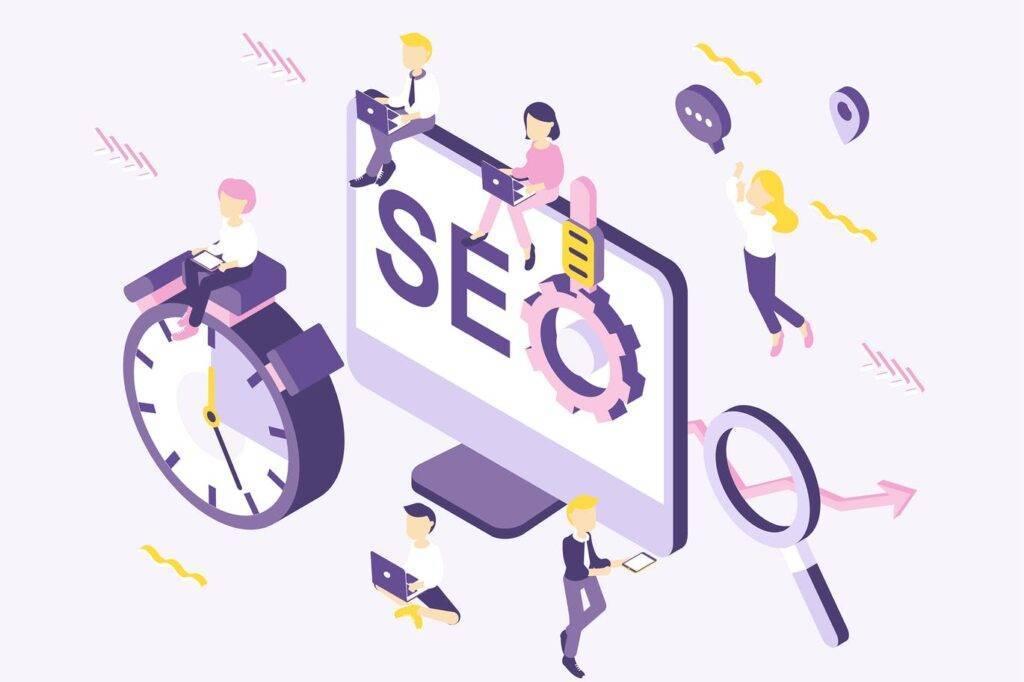 Regardless of how important SEO is in an online marketing campaign, you should be aware that not all SEO strategies are created equal. Search engine optimization strategy varies, just as there are different search engines, such as Google, Yahoo, and Bing. This is especially true when comparing Amazon SEO vs Google SEO strategies.
How Does Amazon SEO Work?
When looking for products, Amazon is one of the most popular search engines. In fact, even if they've found the product elsewhere, 90 per cent of shoppers check Amazon. Many people use Amazon to find the products they require.
Even though it is solely for e-commerce, this site is classified as a search engine because users can search for products. With so many people relying on Amazon to find the right products, it's important that you list your products there to earn more conversions for your business.
The Amazon ranking system is entirely self-contained. It only determines the performance of your product if it is listed on Amazon's website. Amazon's ranking of your website is unaffected by your website or other digital media campaigns.
When creating your Amazon product listing, you must choose relevant keywords for your product because they will help you appear in the appropriate search results. You can include multiple keywords in your listing to ensure that you appear in a variety of relevant search results.
There are a few Amazon factors that influence your product's performance in search results. The first is feedback. Amazon places a high value on reviews because it wants to provide customers with high-quality products so that they will convert.
Conversions are also used by Amazon to determine your search position. If you have a high traffic rate but a low conversion rate, your products listing will suffer. Because Amazon is in the business of making money from conversions, a lack of conversions will cause them to rank a different product higher.
If you want to achieve a high Amazon SEO ranking, you must prioritise maintaining high ratings and earning conversions. It's the most effective way to boost your listing's ranking and continue to generate conversions for your company.
How Does Google SEO Work?
When it comes to search engines, Google unquestionably reigns supreme. As a result, the majority of SEO practitioners concentrate their SEO campaigns on Google SERPs. And there are numerous factors to consider when it comes to Google SEO.
Like Amazon SEO, Google SEO uses keywords to rank in the search results.
It is critical to select the right keywords to reach valuable leads for your business. When users conduct searches, specific keywords are used to generate results, so you should use these keywords to direct them to your store.
Google SEO is influenced by several factors. Aside from keywords, Google relies on backlinks to boost the ranking of your website. Backlinks are links to your site from other trustworthy, authoritative websites.
How well your site performs also has an impact on Google SEO. Unlike Amazon, Google prioritises clicks over conversions. Google wants to provide valuable results to its users, so they examine how others interact with your site to determine its worth.
You should also focus on improving the technical aspects of your site to improve your Google SEO. It's critical to keep an eye out for problems, such as crawling errors, and to fix them as soon as possible. These technical issues can have an impact on your ranking, but, fixing them helps to improve your site.
Amazon vs Google – The Similarities
Yes, Google and Amazon's search functions may be different. But not everything is different. Amazon and Google may seem similar to most people. Here are a few things that are in common.
#1 Relevance: The higher the sales/traffic, the higher the ranking.
While Amazon prioritises sales, Google prioritises traffic. However, the main goal in both cases is to rank high for relevant keywords.
#2 Constant and systematic optimization
By optimising regularly, you can improve your ranking on Amazon and Google. To rank high on these platforms, you must adhere to a set of best practices.
As previously stated, optimising the listing or web pages regularly can have an impact on the ranking. However, the optimization must be long-term in nature, with changes based on customer/user preferences.
#3 There are two kinds of results: paid and organic.
Amazon and Google both differentiate between paid and organic search results. The results are displayed using an auction procedure. Advertising is a significant source of revenue for both Google and Amazon. However, while advertising is the most important source of revenue for Google, Amazon advertising is still in its infancy.
Google ads are more advanced than Amazon ads in terms of ad targeting. Google ads are extremely comprehensive, and targeting ads can be easily pursued. Amazon, on the other hand, is expanding its funnel ads for sellers and vendors with sponsored display ads. There's a lot of ground to make up.
Amazon vs. Google: Significant Differences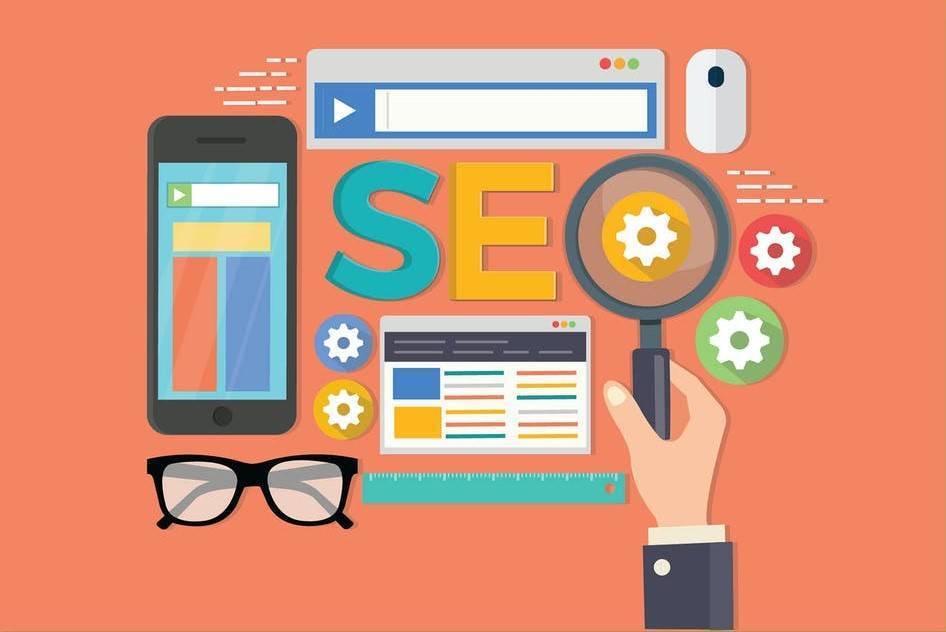 #1 Keywords
While both Amazon and Google utilise keywords to rank, they do so in different ways. Users go to Amazon to buy something, therefore the keywords are more product-specific. The keywords are generally product highlights, such as advantages or distinctive features. Unlike Google, a single keyword use is sufficient to rank on Amazon.
Google uses a different method. Because consumers visit the platform to find solutions to their problems, keywords are typically long-tail. Target keywords are also needed in various portions of your article. It might appear in any of the following places: page titles, headers, subheadings, meta descriptions, and optimised pictures.
For Amazon, some keywords in the title are simple to locate, such as portable, cordless teapot, rapid boiling, speed boil, and so on. These keywords are quite close to what customers search for when looking for a similar product on Amazon. This is why keyword research is so important on Amazon. This isn't a precise science. You may use a keyword research tool to provide relevant and reliable results for Amazon SEO.
#2 External Links
Linking is one of the driving elements behind Google SEO. Simply said, the more quality links you have pointing to your site, the higher your authority score will be, enhancing your chances of placing near the top of SERPs.
However, Amazon's search engine does not support linking. Sales volume is the most important aspect in determining if your product ranks high in Amazon's SERP.
So, how can you benefit from combining Google SEO with Amazon SEO?
You can now leverage external traffic to impact your product rankings thanks to the most recent upgrade to Amazon's SEO algorithm. One such method is to use Google SEO. Create a blog and include direct links to your product listings in your postings. Write useful yet intriguing pieces that pique the audience's interest. This will boost sales and, as a result, product rating.
But there's a catch. In some circumstances, sending traffic directly to the product listing may not be the best option. If the amount of views vs. total purchases is smaller, this may impede your position on Amazon. Don't be concerned! A landing page can be used to control this.
#3 Tools For Insights
Google provides numerous tools to help you track the status of your web pages in a variety of ways. Google Search Console and Google Analytics are two examples of such tools. Google Analytics allows you to view both real-time and historical data. This tool may also help you uncover traffic sources, site visits, clicks, bounce rates, location demographics, and much more. This data assists you in developing tactics for your SEO strategy.
Google Search Console provides detailed information about a webpage's keyword performance, URL performance, sitemap status, crawling status, indexing status, mobile usability, and more. It, like Google Analytics, is useful for developing an SEO strategy.
Amazon SEO vs. Google SEO: Who Wins?
Both Amazon and Google are extremely helpful for SEO, but it is critical to understand where they would be most effective. Amazon offers products while Google answers inquiries. Set your business objectives and determine which of the two can assist you in putting your plans into action. You can even optimise on both platforms if you use the right tools.
Combining efforts to attain the greatest results is a good concept. In this manner, you can increase the traction of your listings, assure visibility, and drive visitors to your product pages, thus increasing your sales and conversions.