Amazon is the world's retail market leader. It accounts for more than 40% of all internet purchases. As a result, small and medium-sized businesses (SMBs) rely on e-commerce websites to interact with customers and earn money.
Amazon should be included in your e-commerce marketing strategy. With more brands turning to Amazon to sell their products, the retail behemoth has become one of the potential avenues for acquiring a new audience. Experimenting with different brand-specific opportunities, as well as experimenting with different ad types and targeting options, is essential.
Amazon Advertising is a win-win situation: the ad section contributes to Amazon's bottom line while sellers, brands, and agencies use the ad capabilities to boost product discovery and conversion while also gaining access to data that can be used to guide advertising across other channels.
The question is, how do you develop a competitive advertising campaign strategy that maximises results while outperforming your competitors?
Let's dive right in.
#1: Clear business goals
Amazon allows you to align your targets with your goals, whether you want to increase sales or raise brand awareness. For example, if you want to increase sales, you can use your Advertising Cost of Sales (ACoS) as a success metric.
If you're looking to increase brand awareness, consider impressions as your success metric.
However, before you create campaigns, you should consider the fundamentals.
What is the stage of your product – launch, profit, maturity, or liquidation?
Do you want to expand your market share?
Do you need to get rid of underperforming stock?
Do you want to increase your long-term profitability?
Do you want to attract new customers or convert existing ones into loyal customers?
Align your business goals with your campaign objectives to get the most out of your advertising budget. Asking the right questions will allow you to concentrate on diversifying your campaign objectives.
Gaining clarity on your goals may take some time, but it will save you money, time, and effort in the long run.
#2: Understand the buyer's journey – 'Plug and Pray' to 'Plug and Play'
What are the various channels through which customers can learn about your product?
Are they aware of the situation?
What touchpoints do they experience when purchasing your product or a similar one?
What happens after the transaction is completed?
By asking questions like these, you will be able to answer the most important Amazon advertising questions that you would otherwise be unable to answer, such as:
What types of sponsored advertisements should you use?
What kind of ad targeting should you use?
How to Create an Effective Brand Message
What is the most important metric to consider for a specific campaign?
Can I get the most out of new-to-brand metrics?
Essentially, it is beneficial to change your 'Plug and Pray' approach to 'Plug and Play.'
#3: The right advertising options for you
Everyone can benefit from Amazon's comprehensive advertising solutions and targeting options.
Sponsored products, Sponsored Brands, and Sponsored display ads each play a distinct role in optimising your ad spend.
However, you should choose the best advertising option for your funnel and optimise your PPC campaigns.
Sponsored Products – One of the most common types of Amazon advertising campaigns, Sponsored Product Ads appear alongside organically appearing products on the Amazon search results page for a given search. These ads are displayed based on the keywords you select, and you, the seller, are charged a set fee each time a customer clicks on one of your ads. Sponsored Product Ads are an excellent first step for Amazon sellers who are new to advertising on Amazon because they are simple to understand and set up—and highly effective when done correctly.
Sponsored Brands – Sponsored Brand Ads are CPC advertising campaigns that are comparable to Sponsored Product Ads. Sponsored Brand Ads, on the other hand, are intended to generate brand awareness by promoting your brand rather than advertising a specific product. This sort of advertising campaign displays your company's logo, a bespoke headline, and numerous goods in each ad, and Sponsored Brand Ads are shown to people who search for products comparable to the products that your brand offers rather than when a specific keyword is selected. It's critical to stay on top of your Amazon advertising because they're always changing and updating.
Sponsored Display – Sponsored Display Ads, formerly known as Amazon Product Display Ads, are advertisements that can be presented to customers on web pages both on and off the Amazon platform. This advertising enables retailers to broaden their marketing strategy and reach clients in new areas. Sponsored Display Advertising also enable businesses to target their ads based on client demographics and purchasing behaviour rather than a collection of keywords (i.e. targeting ads to customers who have viewed products similar to yours in the past).
#4: Profitability
Cutting your advertising costs isn't always the best method to boost your overall profitability. In an ideal world, your campaigns will be profitable if the profit generated exceeds the ad cost. So, to ensure that your ads are profitable, you should know what your break-even point is.
You should also be aware that not all income is created equal. Often, it is less expensive and easier to keep existing clients than it is to acquire new ones. So, if you want to raise the customer lifetime value of a given product, you can adjust the breakeven point. As a result, you can grow your ad expenditure while still making long-term profits.
#5: The Advertising Flywheel
Building momentum and running on autopilot. This is the advertising flywheel.
As you can see, your sales velocity has a significant impact on your Amazon ranking. Simply speaking, higher sales equal higher ranks.
Higher rankings, along with excellent customer service, result in increased product visibility, which boosts sales. If you want to accelerate your Amazon growth and profitability, you must include Amazon advertising in your strategy.
You will be able to target more keywords, rank higher, and increase sales by using advertisements. This momentum will boost your total profitability.
Keep in mind that advertising should not only be used to win bids and sales but should also be a component of your overall strategy. Use it to meet your long-term company objectives.
The sales momentum you produce with Amazon advertisements will assist you in gathering data. Data will provide you with deeper insights into client behaviour and will assist you in making better business decisions.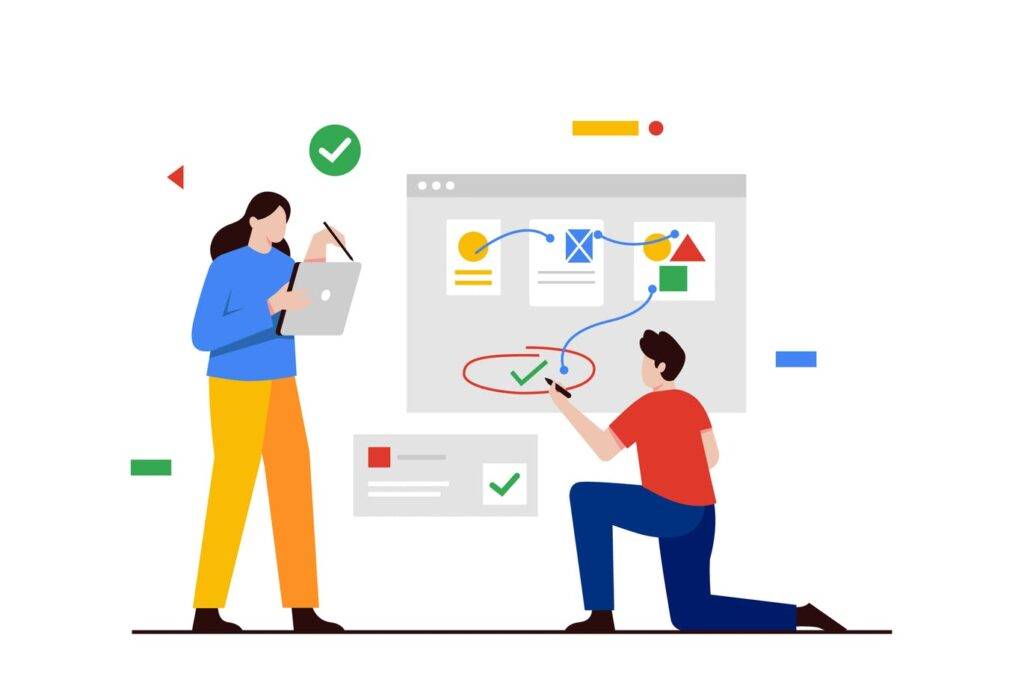 Transform Your Business With Amazon Advertising
If you are a seller with a large portfolio, all of these chores may take up a lot of time, and expanding your Amazon business becomes nearly impossible if you do not move quickly.
As a result, you should think about outsourcing your advertising efforts to a company that can help you reach your long-term and short-term business goals much faster. But how can you know which advertising firm is best for you? Before you choose an advertising firm, check to see whether they employ all three forms of advertising to scale marketing campaigns.
What tactics do they use to separate campaigns and ad groups? Inquire whether they employ third-party software or their own.
Do they automate the bid optimization process, given the effort involved in growing faster?
Do they use basic pay per click methods such as keyword harvesting, bid optimization, and negative keyword strategy?
Check to see if the agency's long-term and short-term goals are in sync.
Brand management and advertising are two of the most important factors influencing your Amazon strategy. Other aspects impacting Amazon rankings, conversion, and brand perception, such as inventory, price, and reputation, must also be considered.
Given the dynamic nature of the Amazon marketplace and the e-commerce business, brands will undoubtedly require hands-on Amazon experience to engage buyers and convert them into valued customers.
Final Thoughts
Advertising on Amazon is one of the most effective strategies to increase income for your company.
Optimizing your Amazon marketing plan on your own is sometimes a complex, time-consuming, and expensive process. However, the potential benefits of Amazon advertising are simply too appealing to pass up.
You may help your company enhance its ACoS, grow sales, and build its brand by implementing a plan inspired by the aforementioned Amazon advertising ideas for 2021.
Our Amazon advertising experts at AiHello collaborate closely with our partners to design an advertising plan that is most suited for them, their budget, and their advertising goals.