Online eCommerce enterprises that use the Amazon selling platform have a variety of alternatives on how to approach their business. One of them is the possibility of using "Amazon Sponsored Products" advertising to raise product visibility and (hopefully) increase sales.
Is Amazon Advertising, however, worthwhile? Does Amazon Advertising help organic sales?
Yes is the short answer! Amazon's Sponsored Products advertising alternatives are crucial to your overall performance, not just for business on the popular marketplace platform. Businesses who use Amazon to expand their eCommerce reach should explore Amazon advertising if they want to see long-term growth.
Advertising revenue on the online marketplace giant reached about $10 billion in the United States by 2019, accounting for roughly 8% of the digital ad market. As marketers recognise the platform's potential, it might be closer to a tenth of total US ad revenue by 2021.
Sellers and corporations run their own Amazon Sponsored Products ads. However, only professional retailers, dealers, book vendors, Kindle Direct Publishing (KDP) authors, and agencies have the option to advertise. When someone searches for something on Amazon, these adverts display at the top of the search results page, and they can also appear at the bottom of product pages.
The organic performance algorithms and the ad algorithms of Amazon are inextricably linked. Without a thorough marketing approach, attaining #1 ranks on Amazon is incredibly difficult due to the way it emphasises product reviews and keyword presence.
What's the Difference Between Ad Sales and Organic Sales?
Organic Amazon sales are those that occur when people are looking for a certain product and your item is the best fit. Organic product listings appear naturally on the Amazon search engine results page and are deemed the most relevant to the shopper's query by Amazon's search A10 algorithm, which is focused on SEO optimization.
Amazon Ad Sales, also known as Sponsored Product Ads, are the result of Amazon paid search. It's one of four advertising products that sellers use to promote their products on the marketplace. To attract customers to your product, Amazon PPC uses ad campaigns: you bid on the keywords that are most relevant to your product item's listing.
Paid vs. Organic Search… Which is the better option?
It's the wrong question to ask in the first place. We shouldn't think about "organic vs paid search" as though the two are in competition with one another. To boost your overall traffic and conversions, the two listing styles should operate together. Organic and sponsored traffic, it turns out, must work together to be successful.
Consider organic and paid traffic to be star-crossed lovers whose moods have an impact on one another's total pleasure. It's a little like Romeo and Juliet. The Montagues and Capulets may strive to keep organic and paid optimization separate, but they belong together.
Why is it important to keep track of both organic and ad sales?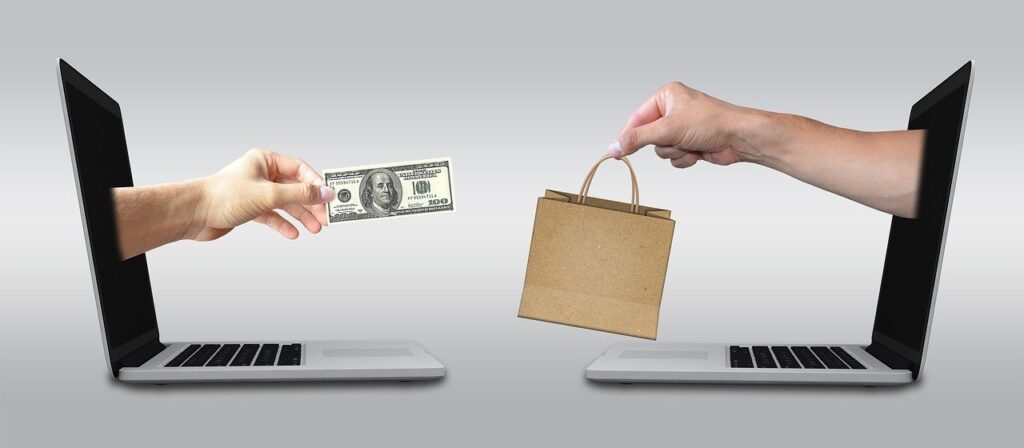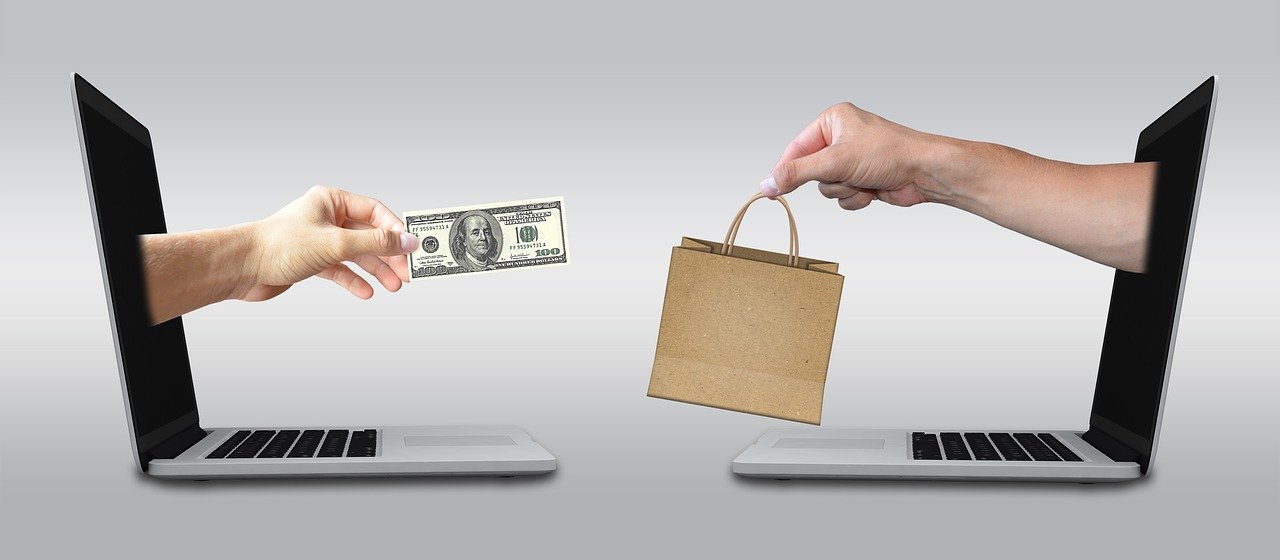 There's a distinction to be made between Amazon SEO and Amazon paid search, and SEO and PPC techniques are vastly different.
The goal of Amazon SEO is to increase organic sales by boosting product visibility. You should concentrate on listing optimization for this aim. You must include the most relevant researched keywords, including backend keywords, as well as high-quality photographs, videos, bullets, concise descriptions, and other elements that contribute to the content of an ideal Amazon listing. Amazon SEO enhances organic ranking over time and has the added benefit of being free.
Amazon PPC advertising campaigns (Sponsored Products, Sponsored Brands, and Product Display Ads) raise product exposure and bring traffic to your listing. In the case of Sponsored Products, you bid on your studied keywords, and when a consumer searches for the product they want to buy using any of those or related keywords, your ad will display and stand out in the search results or product page. Because Amazon PPC is not only SEO-triggered, it promotes visibility and ranking much more quickly, but you must set up funds for it.
You should also keep in mind that PPC campaigns have an impact on organic sales, thus you should track both organic and PPC sales separately. TACoS (total ACoS), also known as RoAS off-Amazon, allows merchants to track the impact of their advertising on long-term sales growth. Keeping track of your TACoS over time might reveal how your ad spend affects organic sales.
Amazon ACoS (Advertising Cost of Sale) is a crucial indicator that shows how much Amazon seller advertising makes in cents per dollar of revenue. It's calculated in percentages so the seller may figure out how effective his PPC campaign is. On Amazon, ACoS is utilised to display the profitability of an ad campaign in a very basic and simple way. On the other hand, ACoS is rarely used outside of Amazon, and you'll need to use RoAS if you want to use your ad spend profitability in typical marketing calculations.
The ACoS and RoAS formulas are reversed. The RoAS metric reveals how much income you made from your ad expenditure, but the ACoS metric shows what proportion of the produced revenue the ad spend contributed to.
The Cost of Organic Traffic That Isn't Visible
While organic traffic does receive "free" clicks, it isn't completely free.
Organic listings are mixed along with Sponsored Product Ads below Headline Search Ads (see all the Amazon ad types and their position in the SERP). You must devote a significant amount of time (and often money) to improving your product listing in order to rank on the first page organically.
The Importance of Listing Optimization
When it comes to organically rank your products, you must first understand how Amazon determines which products appear in the top ranks for a specific search phrase.
The conversion rate is one of the most important variables in Amazon's new A10 algorithm, which rates products based on a range of factors. If you have a high-converting product, Amazon is compelled to market it since it generates more commission.
Amazon's holy grail is organic sales. Why? Because organic sales generate more revenue. It's quite straightforward. With a low conversion rate, though, you won't be able to reach the top of an Amazon SERP (Search engine results page) or even the first page.
Paid Traffic's Unknown Benefits
Paid adverts can help you get to the top of the Amazon SERP if your product is new or fighting to get there. Amazon PPC helps your products acquire awareness and sales, which not only means more money in your pocket, but it also helps you achieve a higher organic ranking.
Because your product receives an overall boost, sponsored traffic can assist your organic listings in achieving the following goals:
Improvements in the Best Sellers Rank (BSR)
Badges for Best Sellers
Amazon's Choice awards are given to products that have been chosen by Amazon's customers.
A higher product ranking (both paid and organic)
Recognized brand
Sponsored Products advertisements on Amazon can help you boost your overall rankings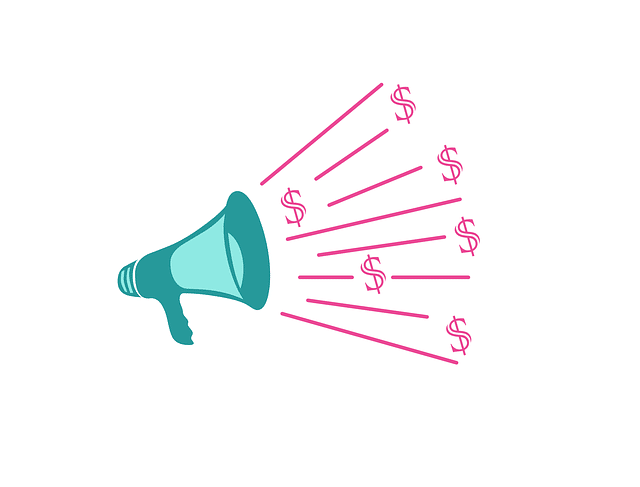 The A9 algorithm is used to power the Amazon marketplace. This algorithm determines which products are promoted to page 1 rankings, including the coveted #1 slot.
The A9 algorithm considers a variety of parameters, including the title of each product, its click-through rate, conversion rate, and verified reviews – among other things – to determine whether your products appear in the Amazon index.
In this situation, the click-through rate (or CTR) is a measure of the percentage of people who view your product and then click on it (for marketers, Amazon is able to track impressions). The conversion rate is the percentage of people who buy a product out of all those who click on it.
So, what does all of this mean? Amazon makes no distinction between how clicks are acquired and how conversions are achieved. Paid ads on Amazon can instantly place your products at the top of page 1, in front of thousands of potential customers, so they can boost your organic performance as well. This is a quick approach to increasing clicks, sales, and verified customer reviews (if your things are good)!
It's quite difficult to automatically appear on page 1 of Amazon eCommerce due to the fierce competition. Additionally, getting your products into the "Buy Box" in order to increase sales is challenging. This is why using Amazon's different paid advertising choices will help your company succeed.
You can, of course, wait for your products to accumulate customer reviews and therefore gradually climb the rankings. But, if it happens at all, it could take an eternity. 70% of Amazon visitors never scroll past the first page of results, which means you'll never receive any views unless you pay for quick results. This is why using Amazon Sponsored Products to get your products in front of more people is so important.
Many Amazon sellers are aware that including keywords in their product titles might help them rank higher in Amazon's organic search results. However, this may not be sufficient in and of itself. Similarly, including keywords in your product description, bullet points, and backend keywords can assist raise visibility by putting you in the Amazon index – but these aren't ranking considerations and won't help your ranks.
It's for this reason that Amazon Sponsored Products are worthwhile. By launching your products to the top of the rankings – legally! – Amazon advertising can enhance your organic performance. This means you can start collecting reviews, driving clicks, and, of course, making sales right away!
According to research, 35% of Amazon consumers click on the first product listed on the search page. The top three products, on average, account for 64% of all clicks! Amazon doesn't care how vendors get there; all that matters is that the product listings are good enough to drive sales and provide customers with what they want.
Amazon Sponsored Products are excellent for getting your brand to the top of the search results quickly. This is a critical strategy for new Amazon sellers and businesses to quickly gain sales traffic and improve their rankings.
You're probably already halfway there.
Finally, I'd like to make a point. As previously said, Amazon performance is a result of a combination of techniques, so your organic performance is mostly determined by product title, descriptions, ratings, bullet points, and other factors – all of which are required for your ads. You're ready to advertise on Amazon once you've set them up and optimised them.
In fact, unlike Google PPC, Amazon Sponsored Products doesn't require any additional ad copy. All you have to do is opt-in, and Amazon will automatically use your existing product information.
This is why, for many people who are hesitant to use a sponsored method, Amazon advertisements are worthwhile. Sponsored Products are ideal for people who wish to raise product/brand awareness without stretching their budget or putting in too much effort. Advertisements are simple to create, but the more tweaks you make and the more data you utilise to fine-tune them, the better your long-term advertising results will be.
Amazon advertising is available to eligible sellers, and it is managed through the Seller Central access area, just like the rest of your product administration. This implies you won't be able to utilise any other accounts or applications.
Bottom Lime
Sponsored Ads can be a powerful strategy for promoting your items both in the short and long term. Your Amazon brand will grow tremendously with good promotion, excellent customer service, and a high-quality product.
Sponsored Ads contain a lot of great features, but they are not free. A cost-per-click fee applies to Sponsored Ads, which means Amazon will charge you based on the number of individuals who click on your ad. In this approach, your conversion rate is directly tied to your return on investment.
Because they happen naturally and organically, natural, organic sales are the most sustainable strategy to keep your firm afloat. You can virtually do nothing but sit back and watch the money come in. Customers are attracted to and converted by your product listings, demonstrating brand success and, of course, costing less than a promotional effort. Sponsored Ads, when done correctly, have the potential to propel you into a positive cycle of conversions and reviews that leads to increased natural, organic sales.