[et_pb_section fb_built="1″ admin_label="section" _builder_version="3.22.3″][et_pb_row admin_label="row" _builder_version="3.22.3″ background_size="initial" background_position="top_left" background_repeat="repeat"][et_pb_column type="4_4″ _builder_version="3.0.47″][et_pb_text admin_label="Text" _builder_version="3.0.74″ background_size="initial" background_position="top_left" background_repeat="repeat"]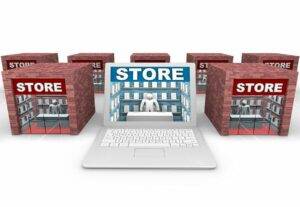 First, you buy the products from a supplier to sell them under your brand name. You don't actually manufacture them, which is the conventional way of doing business. You create a private brand and then put all the bought products under that brand so you can resell them. For this, you need to get custom logos printed on the items and their packages, and get the previous brand identities (if any) removed. This ensures that the customer will associate the product with your brand, not with that of the manufacturer. This strategy is extremely popular right now and most online sellers use it. You can find companies that will help you in creating your own brand identity. They'll advise you on extending, promoting, and positioning your brand in the market, so you can make the best of it.
Here are a few things that you need to know about this practice.
Easier to handle
Trading is easier than manufacturing, that's pretty obvious. There's a lot less trouble in comparison, so you need to throw away any misconceptions you might have about private labeling. Some people believe that selling products you manufacture yourself is the only way to roll and that private label products don't sell. Let me tell you that nothing could be further from the truth. As long as you have a good quality product that you're selling at a fair price, nobody cares who manufactured it. Avoid huge costs and sell under a private label, it's a wise decision.
Modification
With private labeling rights, you can make some modifications to the products according to your needs and wishes. This means you can make your products unique without having to come up with ground-breaking product ideas. Take products already existing in the market and make small changes to them to give them a personality. Private labeling is different from reselling, as reselling rights don't allow you to make any modifications, which isn't the case with private labeling rights. So, come up with new ideas and incorporate them into your product design. It's your product, do what you want!
Customer Satisfaction
Private labeling makes things easier for you by removing steps in your business journey. First of all, when you do private labeling, you won't need to spend time on product conceptualization, which is pretty difficult by the way. Even if you come up with a good product concept, someone will do it better than you in all probability, and you'll have to start over again. There are many giants in almost every industry niche, so it's futile to try and beat them at their own game. Instead, just buy the products and give them your personal brand. This way, you can concentrate on other important things, like customer satisfaction. Your maximum attention will go to your customers, because you don't have to worry about stuff like personnel management, product planning, efficiency control, and other big tasks.
Riding the Bandwagon
When you introduce a new product in the market, it's always risky. New ideas tend to be like that in nature. They'll either be super flop or super hit most of the times, and one can never be sure. A high margin of error makes things expensive and difficult for the manufacturer if the product fails. It's not the road for everyone. Private labeling, however, is much easier. You don't have to worry about losing money since you can pick an already popular product and sell it under your private label brand to benefit from its popularity. You'll get a customer base with minimal effort, and without having to spend much money on promotion.The act of private labeling is the hottest thing in eCommerce at the moment. You have probably heard of it by now if you have researched on a seller. A lot of online retailers use private labeling for their products these days. Private labeling gives the products a unique identity that showcases the seller's brand. Private labeling also helps in marketing the product better and creating a reputation for your brand. You might be wondering how all this happens.
If you would like to get started on AiHello click here for a free 14 days trial.
[/et_pb_text][/et_pb_column][/et_pb_row][/et_pb_section]