When we think back to Amazon's Marketplace launch in 2000, we're always amazed by how many people it helped become full-fledged eCommerce entrepreneurs. Amazon has been a catalyst for eCommerce's rise, from stay-at-home parents with modest businesses to household names that consumers have grown to know and love. The Marketplace now has 2.5 million sellers thanks to the rise of Amazon SEO as a successful advertising engine for reaching buyers.
While there's no denying that Amazon is a lucrative platform for salesmen, the level of competition is now at an all-time high. Entrepreneurs must go above and beyond to stay ahead of their competitors by utilising the greatest Amazon product SEO strategies.
What is SEO and Why Is It Important?
You must first comprehend the role of search engine optimization before proceeding with the comparison. What is Search Engine Optimization (SEO)? Why is it vital for Amazon to do so?
Search engine optimization (SEO) improves the ranking of an online platform in search engine results (SERPs). You use appropriate keywords to optimise your company's web page. These keywords get consumers to your website, where they determine whether or not it's worth buying. They might become prospective consumers in the future, helping to boost awareness and revenue.
SEO is vital since it exposes your business to an endless number of people looking for what they require. Some are looking for in-depth information on something, while others are looking for particular goods to buy. Your brand's mission may be highlighted on a well-designed website. It reaches out to a larger number of people who could benefit from your products or services.
How Does the Amazon SEO Ecosystem Work Within the Platform?
"What is Amazon SEO?" is a question that most new sellers have. Amazon SEO optimization, by definition, is the act of increasing the overall quality of an Amazon webpage to boost its visibility and drive significant traffic to the platform. Businesses can use Amazon's A10 Search Engine to rank higher and sell more products. Amazon A10 may be a strong tool for making things bend to your will and staying one step ahead of the competition, but only if you use it strategically.
Entrepreneurs that are familiar with Amazon's SEO technique will see big results. Their items will come to the top of the Marketplace's search results, resulting in more sales. Let's take a look at how Amazon SEO's basic technology, the A10 search engine, works to accomplish this achievement.
What Is Amazon's A10 Search Engine?
The Amazon SEO technique relies heavily on the A10 search engine.
Amazon A10, a Palo Alto, California-based subsidiary of Amazon, created its search engine technology to help customers find the most relevant products on the Amazon platform. All sellers regard the A10 search engine to be the brains behind the entire SEO process, therefore understanding how the A10 algorithm works are critical.
Amazon's ultimate goal is "money per click," hence the A10 search engine's cognition is heavily focused on that ability. Every time a customer looks for a product on the platform, the best potential selections from the Amazon catalogue must be matched, boosting the chances of sales and revenue.
Now that you have a basic understanding of Amazon's technology, it's time to learn how the A10 search engine may help you boost your product ranks on the site.
How to Boost Your Amazon A10 Algorithms' Rank
Here are a few pointers on how to deal with Amazon's A10 ranking variables and enhance your performance over time:
1. CTR (Click Through Rate) and CTS (Click to Sales) (CTS)
Click-Through Rate and Click Sales are the most important and have the greatest direct impact of all the ranking elements. In reality, most other variables have no bearing on these two measurements.
CTR is a widely used metric in the SEO industry. CTR is the best way to detect a user's intent or the success of a page's copy, unlike other "vanity measures" like traffic.
CTR is similarly significant for SEO on Amazon, although CTS is a more crucial ranking criterion there. CTS determines whether or not consumers buy the product after seeing it on the website.
Remember that a product with a high CTS, even if it has a low CTR, will rank higher than other products.
2. Product Detail Page
For increased viewing and engagement, Amazon's product pages, like most online pages, rely on quality content. Marketers should prioritise the following on-page elements:
1. Product Title:
The product title is the first thing consumers notice in a listing; does it fit their expectations? Is the amount of information conveyed adequately? Major companies can normally use the model name of the goods, although lesser-known brands may need to incorporate a few features.
Because Amazon's title limit is 500 characters, marketers can put more information about the product in their titles. However, keep in mind that the more words in the title, the less legitimate the product appears to be.
2. Images of the Products: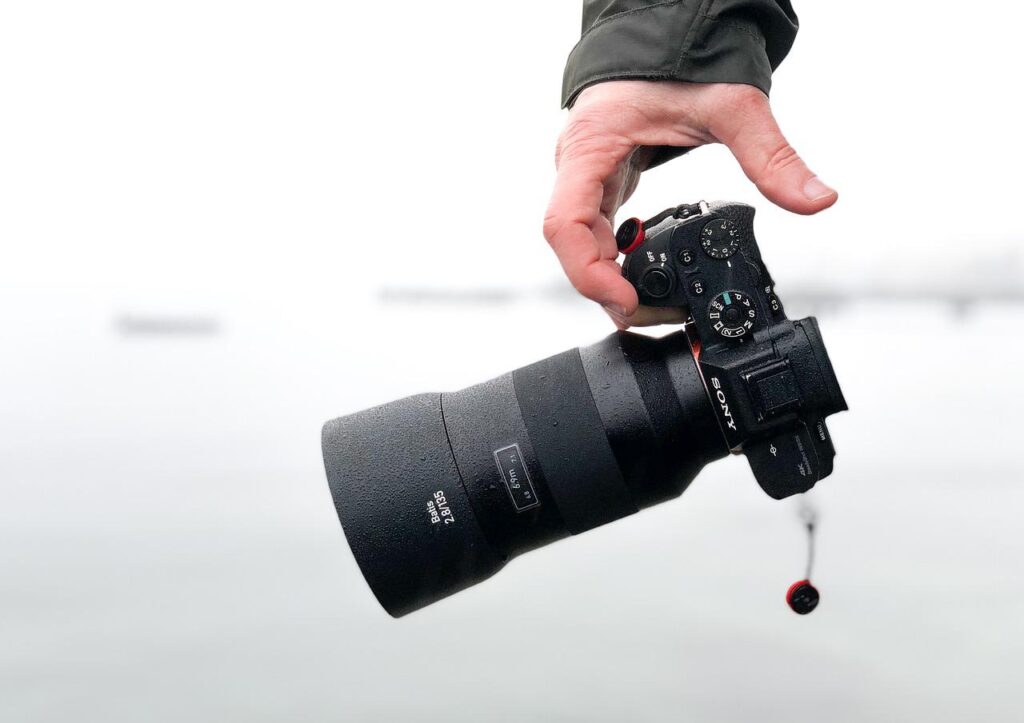 The image is the next thing a buyer looks for after seeing the title. "Does this match the product that I'm looking for?" they might wonder.
In their photos, some marketers want to include some bright graphics. We've seen colour palettes (to demonstrate a product's multiple colour schemes), guarantee seals, and highlighted features in the past. Additional graphics aren't required as long as there are high-quality, well-lit photographs of the goods.
3. Sales Velocity
Amazon uses sales velocity as a metric to reflect how quickly a product sells on the Marketplace, and it's used for more than just informing merchants about their performance. The relationship between sales velocity and Amazon SEO is simple: the more money you make on the Amazon platform, the higher your ranks will be. If you build a compelling sales résumé for Amazon, it will gladly give you a little extra consideration.
Aside from building an efficient SEO strategy, starting pay-per-click (PPC) advertising campaigns, assessing product conversion rates, and enhancing customer reviews can all help boost sales velocity. Some well-connected entrepreneurs form a network with other Amazon sellers to collaborate and assist one another's enterprises.
4. Keyword Mastery
The importance of Amazon keywords in the SEO process cannot be overstated. They're Amazon SEO solutions that help your eCommerce business connect with customers on the site depending on their search criteria. How else will the A10 search engine recognise your products and promote them to the top of the platform's search results page if you don't employ the proper keywords? A10 is a sophisticated piece of technology, but it won't know what your product is unless you speak to it in the right language.
To begin, here are some helpful hints for optimising your Amazon keyword usage:
Determine who your target audience is and focus on them. The first step in selecting the best SEO keywords is figuring out who you're attempting to reach. Is it your business to sell workout supplements? Then, instead of utilising generic keywords like "gym" or "fit" on your website, try focusing on fitness-related terms.
In product listings, include your keywords. To achieve high rankings on Amazon searches, carefully selected keywords should be used in all product listings. To rank higher, keep in mind that you only need to use a keyword once. If you use the same keyword again and over, you're wasting word space that may be utilised for something else.
By implementing these common techniques, the A10 search engine will have a better understanding of your items and, as a result, will rank them higher on the platform, connecting you to your customers.
5. Product Reviews And Ratings
When it comes to Amazon SEO, a product's ratings and reviews are other important factors that are examined and taken into account for higher ranks. Simultaneously, they ensure that the rankings improve indirectly.
This, in turn, has an impact on conversion rates and click-through rates. The bigger the number of good evaluations, the more valuable the product. This is mirrored in other users' and buyers' ratings, which can be useful or unhelpful depending on the consumer evaluations.
Those small yellow stars, like reviews, play an important role in increasing click-through rates. As a result, there are some larger click incentives with an adequate value, as well as some fantastic overall average ratings.
6. Use Amazon FBA to sell your product.
A monthly fee of $39.99 is charged for a Professional Seller Account. Though this may appear to be a bit pricey at first, it is worth it. It exempts you from paying the $1 per product fee that you would have to pay if you had an Individual Seller Account.
If you're a complete beginner seeking to start an Amazon business, have a look at why it's advantageous to switch over to Amazon FBA by clicking here.
A pro seller will benefit from FBA not only in terms of increased visibility on Amazon's SERPs but also in terms of helping you win the "Buy Box."
The Most Common Amazon SEO Mistakes By Beginners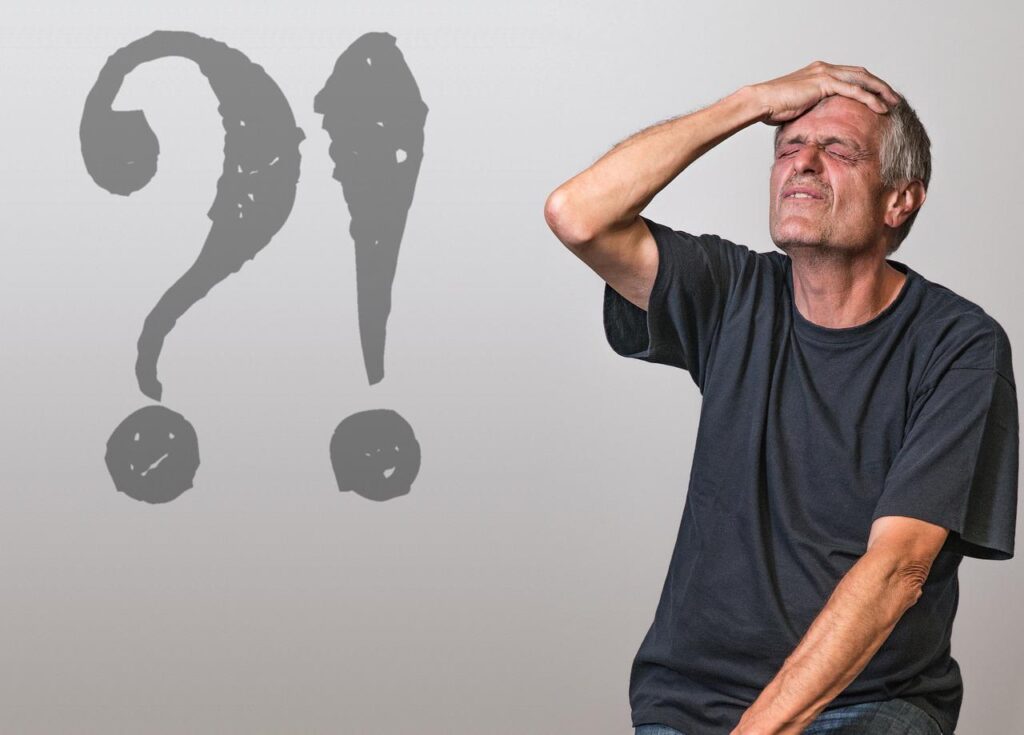 As we near the end of this Amazon SEO Guide, you should have all of the information you need to assess the A10 search engine and improve your product listing.
You should be aware, however, that firms frequently miss other aspects of the Amazon process. They may appear tiny at first look, but they eventually have a negative impact on the sales performance of an Amazon firm.
The following are some of the most common SEO blunders made by Amazon entrepreneurs:
Your merchandise inventory is mismanaged. The goal of Amazon SEO is to boost your brand's visibility on the marketplace so that customers can buy your products, but it won't help until you optimise your product inventory process. You want to prevent overstocking or understocking your inventory because both will result in a negative client experience.
You're not able to keep your SEO process going. It's one thing to come up with the best Amazon strategy, but it's another to keep it going. Because they fail to execute techniques to keep the SEO process efficient, most Amazon sellers are rapidly dethroned. To begin, either keep track of your performance on a regular basis or consider initiating an Amazon PPC campaign to increase your visibility on the platform.
You haven't yet gotten used to the A10 Search Engine. While Amazon's A10 search engine is extremely intelligent, its algorithm is still evolving. These changes irritate Amazon entrepreneurs, causing many to abandon their SEO strategies.
You aren't doing any study on your rivals. Despite Amazon's strong competition, just a few savvy entrepreneurs analyse how their competitors are faring on the platform. This strategy comes in handy when you're trying to uncover flaws in their product listings and fill in the gaps on your website. Competitive research is one technique to reinforce your product listing if you want to learn how to increase SEO on Amazon.
You're scribbling incorrect information. False information on your product listings is one of the worst blunders you can do with your SEO approach. Because you are attempting to defraud customers on the Amazon platform in order to make a profit, this deceitful approach will only degrade your company's reputation.
You are not receiving any assistance. The majority of new Amazon sellers believe they can design the greatest SEO strategy on their own. You can try to accomplish everything, but it will cost you money in other areas of your organisation.
Conclusion:
While there is no magic formula for creating the ideal Amazon SEO plan, learning the fundamental fundamentals of the SEO process is already a huge step toward your eCommerce success. We understand that this SEO masterclass won't turn you into an Amazon SEO guru overnight, but we hope it will provide you with the information you need to get started.
When you optimise your product listing properly, you can increase the desirability and discoverability of your product by up to 80%. However, the procedure does not finish there. To stay at the top of the search results, you must keep up with the latest trends, algorithm updates, and constant optimization.
You now have a solid understanding of how the Amazon A10 algorithm works and how to tweak your listing to increase visibility in the marketplace. If you're still having trouble after reading this lengthy post, don't worry; we have the resources you need to keep your listings on track and, as a result, increase your sales to levels you never dreamed of.